During your stay in the exclusive Bed & Breakfast Al Battistero d'Oro, situated Parma, in Emilia Romagna, you can taste stuffed pasta and meats in the typical recipes of Parma area.
Anolini in brodo
The Anolini in broth or cappelletti in broth are a typical dish of Emilia, in particular the anolini are originally from the Piacenza area. It is an egg pasta stuffed with beef. The filling is prepared with minced onion, carrot, celery and meat, with white wine. Then the whole thing is mixed with egg and breadcrumbs. Fresh pasta is made with flour and eggs, you make some sheets and then give shape to the stuffed anolini, also known as cappelletti. The cooking is done in the chicken or beef broth. Anolini can also be served with sauce or with butter. This fresh pasta requires a lot of preparation because both the filling and the ready anolini, have to rest for hours. It was a recipe destined to Sundays and feast days.
Tortelli di erbetta o patate
Also the tortelli are a widely used stuffed pasta in Emilia, they are similar to ravioli and can be prepared with a stuffing made of boiled potatoes mixed with Grana and chives, or with herbs. They are seasoned with butter, or with sauce. In the Tortelli alla Piacentina the stuffing is made of cottage cheese and spinach and shape can be squared or rounded similar to agnolotti. These tortelli were traditionally eaten on Fridays or during the Lent because they do not contain meat.
Pesto di Cavallo
The horse Pesto, or Caval Pist in the local dialect, is a dish that originated in the late nineteenth century when the slaughter of horses for food was authorized. The horse pesto is simple minced meat, used to prepare many recipes, for example, filled pasta, but the typical recipe says to eat the more lean part, raw and fresh and seasoned with oil, lemon and garlic. A delicate and tasty second course made of meat.
Punta di vitello arrosto ripiena
The roasted and stuffed Tip of the calf also called Picaia in Parma, is prepared with the tip of the calf's hip that is cut to create a pocket. Then a filling is prepared with eggs, parmesan and bread crumbs, or also stale bread, then the pocket is stuffed. The meat is then put into the oven and wet from time to time with the broth to keep it moist. Another variation of this recipe involves cooking in the pot directly with the broth with celery, carrots and other flavorings. This meat dish is mostly prepared on Sunday accompanied by baked potatoes.
---
Charming home near by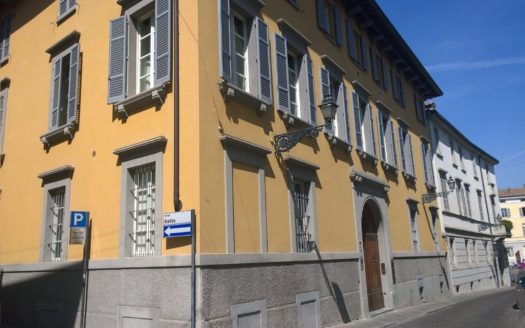 Strada Sant' Anna 22,
Parma
(PR)
Al Battistero d'Oro is right in the centre of Parma and owes its name to the nearby Baptistery, which was designe...
Al Battistero d'Oro is right in the centre of Parma and owes its name to the nearby Baptistery, which was designe...