Staying at Corte San Ruffillo in Davadola, Nestled in the green hills of the Tuscan-Romagna Apennines, you can taste all the flavours and typical dishes of Emilia-Romagna.
Mushroom-Truffles
Emilia-Romagna is a gold mine for the spontaneous growth of the precious black truffle and porcini mushrooms. Local inns and restaurants delight in the creation of dishes designed specifically with these special ingredients, in order to satisfy the most refined palates.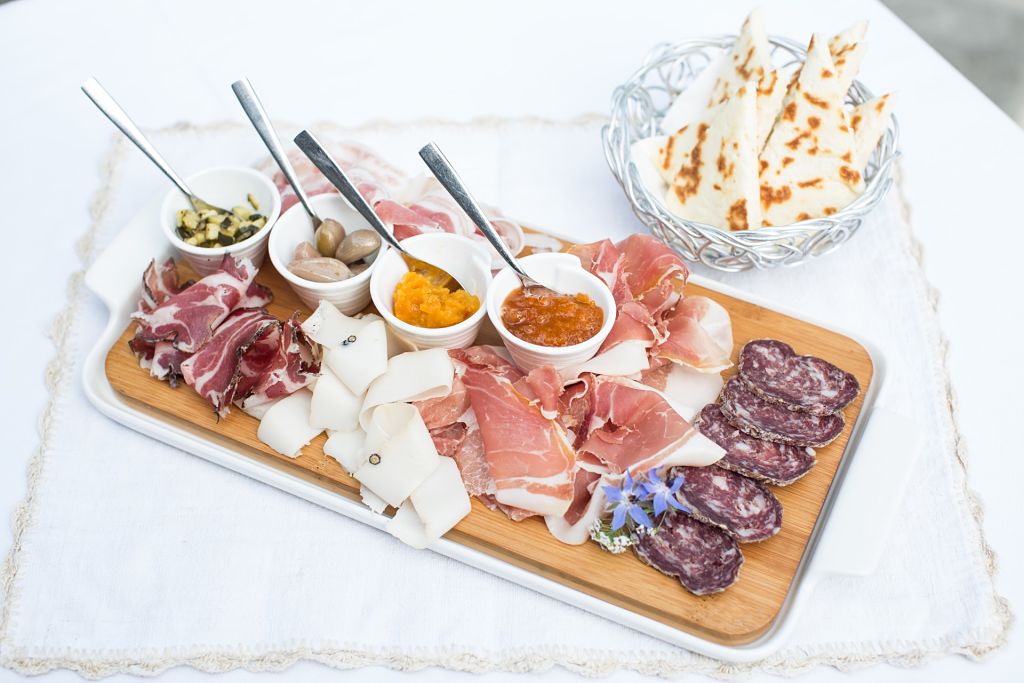 Salumi
At Corte San Ruffillo you can taste their cured meats with an extraordinary flavor, thanks to the breeding method based on minced legumes and dry cereals, which has ancient peasant traditions. All cured meats are handmade and seasoned from a minimum of 4 to a maximum of 30 months.
Tagliatelle al Ragù
The tagliatelle al ragù are a real institution of Romagna cuisine, which is difficult to renounce if you were to stay in this region. It seems that tagliatelle with meat sauce have very ancient origins, as they were served at the wedding of Lucrezia Borgia and the Duke of Ferrara in 1487. Even the origins of the Bolognese ragout are lost in the mists of time: it was the sixteenth century when it was served on the tables of the rich families of Bologna. The ingredients are easy to find: beef, carrots, celery, garlic, peeled tomatoes, onions, a glass of dry wine and salt to taste.
Tortelli with butter and sage
Among the typical recipes to be tasted in Emilia-Romagna, you cannot miss the tortelli with butter and sage, which create a combination of flavor and delicate taste to the palate. The tortello is a type of egg pasta, which can have various fillings: ricotta and spinach, meat or mushrooms. It is a very easy recipe, suitable even for the less experienced in the kitchen, because it is sufficient to melt the butter in a pan, and then flavor it with sage leaves. Once cooked, the tortellini can be combined with the mixture and sprinkled with parmesan cheese.
---