Booking your holiday at the B&B Sottoalfico, located in Rimini, in Emilia Romagna, you will discover the traditional cuisine and local food of this beautiful land.
Cappelletti
Cappelletti is a tasty traditional first course of Romagna cuisine, traditionally prepared for Christmas lunch.
We do not know exactly when the cappelletti was invented, however some documents show how in 1811 Cappelletti was already part of folk customs and traditions, and was commonly prepared on holidays.
Do not confuse the cappelletto with the tortellino, because the local tradition says that the filling of the cappelletto is made with ricotta, or other typical cheeses, and served in broth, although lately it is spreading the habit of eating them accompanied with meat sauce.
Liver croutons
The Liver croutons are a tasty appetizer. Slices of crisp bread are covered with a very tasty cream obtained from chicken livers, which have been previously cooked with oil, salt and sage leaves. Once cooked, the livers must be crushed and mixed with grated cheese and egg, and then put back on the fire to cook these last ingredients. This recipe is considered a poor dish, because in years ago the liver was a discarded ingredient.
Tagliatelle
Like many kinds of fresh egg pasta, tagliatelle is a typical pasta from Emilia Romagna.
According to a legend, the tagliatelle were invented in 1487 by the master Zefirano, who on the occasion of the marriage of the son of Giovanni II Bentivoglio, Hannibal II, prepared this delicious dish for the guests.
The typical seasoning for tagliatelle is Ragù Bolognese, however they are perfect with a simple tomato sauce, with truffles or with seafood.
Piada and cassone
The piadina romagnola, also called piada, is a traditional kind of bread from Romagna, made with a flour dough mixed with lard or olive oil, baking soda or baking powder, salt and water. The piadina in the past was cooked on an earthenware plate, while today it is often cooked on metal plates.
The piadina was generally considered the bread of the poorest, and every area of ​​Emilia Romagna has its own method of preparation. For example, in central Romagna they make it thicker, while on the coast, for example in the Rimini area, they make it thinner.
The cassone is a typical bread similar to the piadina, but its pastry is stuffed, folded and closed before cooking.
The traditional filling includes garden cress, which in ancient times was easy to find. This tasty herb could be further enriched with garlic, onion, or scallion. Today the most common fillings are spinach, chard, ricotta, cheese, mozzarella and tomato, salami, pumpkin and potatoes, sausage and bacon.
Rabbit in pork roast
The rabbit in pork is a typical dish of the Rimini hinterland. It is thought that the recipe has medieval origins, but it may also date back to earlier times. The preparation of this recipe is similar to the ingredients and techniques of pork roast, that is the gutted pig, stuffed with aromatic spices and cooked in the oven or on the grill.
The rabbit is stuffed with minced lard, salt, pepper, garlic and wild fennel, spreads the surface with lard and baked in the oven. Although this is the classic preparation, there are many variations, such as cooking in a pan or cooking with wine.
---
Charming home near by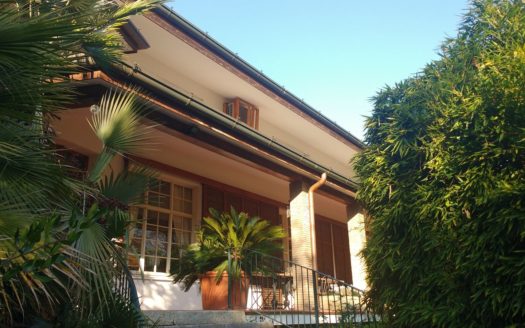 Sottoalfico B&B is a luxurious and comfortable villa for your holidays in Rimini, Emilia Romagna. You will be w...
Sottoalfico B&B is a luxurious and comfortable villa for your holidays in Rimini, Emilia Romagna. You will be w...