Staying at Sea House in Forte dei Marmi, you will also have the opportunity to enjoy the cuisine and typical food of Versilia: the discovery of the flavors of the past.
Buccellato toscano
Among these you should not miss the buccellato toscano: these are typical doughnuts made with sugar, flour, eggs, yeast, milk, aniseed, raisins and salt that are cooked in the oven..
Cacciucco chickpeas
One of the local dishes worthy of tasting are the caciucco chickpeas, a term derived from the Turkish Kuciuk and intended to indicate a mixture of flavours; it is not by chance that it is made up of chickpeas mixed with vegetables and stale bread, thus obtaining a poor but extremely tasty soup.
Stuffed onions
You should also try the stuffed onions: these are previously boiled, peeled and then stuffed with tomato sauce, cheek and pecorino cheese, roll and baked to make them crunchy.
Liver Croutons
Typical of the areas of Tuscany are the liver croutons: it is a condiment made with livers to be spread on toasted bread and without salt so as to fully enjoy the taste of this condiment.
Fettunta
One of the traditional peasant dishes is undoubtedly the fettunta: it is a slice of bread that is slightly toasted and on which is rubbed with garlic and sprinkled with oil, the real snack of the past.
Ficattole
Staying in one of the many restaurants in Forte dei Marmi for appetizer you could find the well known ficattole. It is a leftover bread dough that is fried and used to accompany cold cuts and cheeses, although some also offer it as a sweet to be sprinkled with sugar or jam.
Ricciarelli
You can't visit Versilia and miss the ricciarelli, a classic diamond shaped cake made with marzipan paste that is seasoned with candied fruit and vanilla and baked in the oven. The surface of these sweets is coated with icing sugar and placed on a wafer leaf.
Tagliatelle with sausage sauce
Tagliatelle with sausage sauce are a tasty dish: it is a sauce made with onions, porcini tomatoes and sausages that enhance the flavor of the pasta..
Stracotto
A dish worthy of note is the stracotto alla fiorentina: it is called this way because the meat, cooked along with carrots, celery, onion and garlic, must cook for more than three hours; in this way you get a very tender and tasty meat.
Focaccine
Among the most popular delicacies for tourists and the inhabitants themselves are the focaccine or schiacciatine, to be tasted hot. The most famous and historical focacceria in Forte dei Marmi is undoubtedly Valè, founded by Valentino Ruglioni, who walked the streets with his cart and then opened this famous shop.
---
Charming home near by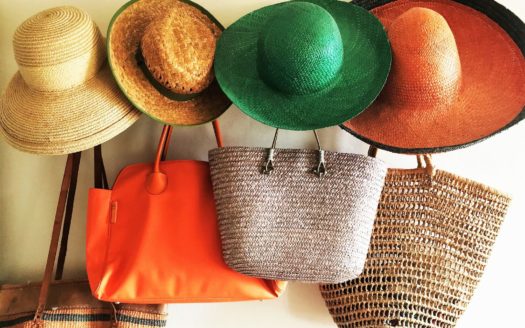 Sea House is a nice apartment in the center of Forte dei Marmi, in Tuscany. It is the perfect place for a beach hol...
Sea House is a nice apartment in the center of Forte dei Marmi, in Tuscany. It is the perfect place for a beach hol...