During your stay at Altrocanto Bed & Breakfast, located in Faridola, Abruzzo, you will have a chance to take part in the celebrations and festivals organized every year in this beautiful region.
FARINDOLA INTERNATIONAL ART FESTIVAL
FIAF, FARINDOLA INTERNATIONAL ART FESTIVAL takes place in Farindola between late July and mid-August. This wonderful event, which aims to promote visual arts, painting, and sculpture, involves artists from all over the world. The landscape and nature of the area are the perfect landscape for these forms of arts that require peace, serenity and contemplation. At the same time Farindola's organizers hold the festival in the summer as it happens along other events and local shows promoting local products, and therefore arousing greater interest and participation from the public.
SAGRA DEL PECORINO – I FRUTTI DEL GREGGE
At the beginning of August Farindola hosts the SAGRA DEL PECORINO – I FRUTTI DEL GREGGE. While strolling around the town centre, you will have the opportunity to taste this delicious cheese, incredibly tasty on its own or used to prepare many delicious recipes. You will be able to see the process behind its production and preparation, and all the different phases where milk is treated until becoming the end product. Moreover, thanks to the Fair Market, you will be given the chance to learn more about many other typical products of Abruzzo.
CAMMINARMANGIANDO 
Farindola in August also has another event on offer, CAMMINARMANGIANDO. This festival includes a long walk from Farindola's old town centre heading along country routes leading to the Tavo valley, across clearings, fields and houses, until wandering into the d'Angri Valley. This wonderful natural setting is cradle to the cultural and gastronomic traditions of the place, and along the way you can enjoy traditional Abruzzo dishes prepared by the expert hands of local restaurateurs. The event, launched in 1993, has managed to win a large following and it represents an opportunity not only for tourists, but also for young locals to discover the Abruzzo region.
PECORINO E PECORINI  
In August Farindola and its festival PECORINO E PECORINI you await you to show you their local cheese, the Pecorino from Farindola, as well as the Pecorino wine, also produced in this beautiful land. The tastings will be offered by chefs and sommeliers who will guide you through the best flavour combinations to enjoy and enhance the best dishes of the region's culinary tradition.
LA NOTTE DELLE STREGHE 
Every year on August 17th, Castel del Monte celebrated LA NOTTE DELLE STREGHE. This event was started in 1996 as a way to preserve legends and stories that had, until then, been passed on orally by local people. Dive into this magical night by walking through the alleys of this medieval village and witness the theatre play, all in dialect, performed in segments on different stages located along the route. Along with the theatrical scenes, guests can choose between what to eat and drink among dozens of excellent dining options and purchase unique items at the Mercatino delle Streghe (Witches Market), created by artisans with the event theme in mind.
---
Charming home near by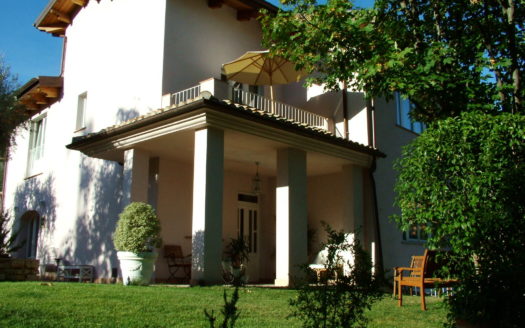 Via San Rocco 4 , Farindola (PE)
Altrocanto is a B&B in Farindola, 530 metres above sea level in the hinterland of the Abruzzo region. ...
Altrocanto is a B&B in Farindola, 530 metres above sea level in the hinterland of the Abruzzo region. ...