Staying at the B&B Rifugio La Montanara in Molveno you can enjoy artistic, historical and cultural events, festivals and folklore events in Trentino-Alto Adige.
Feste Vigiliane
Every year in Trento, around the second half of June, the Eve Festivities take place. These are a series of events, which take place over several days. Some of them are the historical procession in traditional costumes through the streets of the center, the Palio dell'Oca, the Fair of St. Virgil and the Magic Night with shops opened until late, shows and music.
Arctic Char Feast
In Molveno, in June, you can participate in the Feast of Arctic char with tasting of typical dishes based on Arctic char, stands, live music and excursions. For example, you can taste polenta with char and cabbage, cheese, beans and lucanica.
Apple Festival
In the town of Cles every year, in October, the Apple Festival takes place or rather an event in which you can taste different types of apples from Val di Non DOP just harvested. Do not miss the animation with local bands, music and floats!
Festival of the Ciuiga
Around the beginning of November, in San Lorenzo in Banale, Ciuiga Festival takes place, the most famous cured meat in Trentino, which has now become a Slow Food presidium. Not to be missed are food stands, balls, music and lots of fun.
Feast of St. Martin
During the first half of November in Stenico, in Trentino-Alto Adige, the feast of St. Martin takes place to celebrate the end of the agricultural season. In fact, it was dedicated to the cattle market and was an opportunity to meet other farmers with whom they exchanged and sold walnuts, potatoes and cheese. Today the festival includes tasting of typical dishes such as tripe in broth or sauce, stands, music, street jesters and touring shows characterize this important event.
Christmas markets
The month of December is magical thanks to the Christmas atmosphere in the streets, and this is also due to the Christmas markets, where you can bathe in the Christmas atmosphere.
The Christmas Market of Rango, in particular, is distinctive because it is set up inside the farmhouses: cellars, old stables and attics where stalls of all kinds are set up. Typical and handcrafted products, along with local handcrafted products, are most popular.
The Trento Market is one of the most important in Europe, as there are many visitors from all over the world. In both cases it is possible to purchase typical artisan products, mulled wine that is able to warm even the coldest evenings, Christmas decorations, clothing, oils, herbal teas, candles.
---
Charming home near by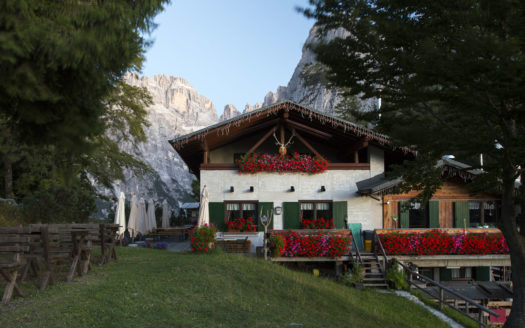 Located in Molveno, on the Pradel plateau, within the Adamello Brenta Natural Park in Trentino Alto Adige, the Rifu...
Located in Molveno, on the Pradel plateau, within the Adamello Brenta Natural Park in Trentino Alto Adige, the Rifu...